PEOPLE LOVE Working with US,
WE THINK YOU WILL TOO!
"I just didn't like the idea of an agent running a bunch of people through Mom's house, and TN Homebuyers™ made it easy for me to sell the house without all of the hassles. TN Homebuyers™ was there when I needed them, and they took all of the worries of selling the house away."
"My husband and I have several rentals and we decided to downsize a little. TN Homebuyers™ came out and looked at the property and were able to make me a fair offer and took care of everything for us. Thanks, TN Homebuyers™."
Simply Fill Out This Form
"*" indicates required fields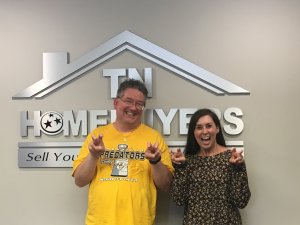 "We sold our house to TN homebuyers and we had the best experience. They were very polite and went above and beyond to help us through this process."
–D. BROWN
"TN Homebuyers™ helped us sell our rental home without having to do a single thing. We looked at all of our options and decided that Tommy could provide the best and easiest solution. We were able to sell our home quickly with no hassles for a fair price and will call again when we are ready to sell another home. Thanks for everything."
-S. PAYNE | OLD HICKORY, TN.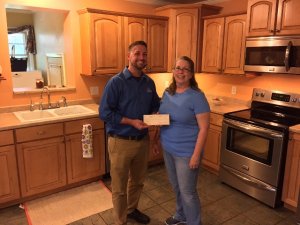 "Our experience with TN Homebuyers™ was excellent. They were very easy to work with and came through with every promise. They made the whole process very easy and I would recommend them to anyone. "
–DEB SLATE
"We called TN Homebuyers™ because we liked the idea of being able to sell these without a lot of hassles. We really just wanted to be done with it all. They come up with something that would work for all of us and they made it so simple. There were several family members and they made the closing process easy for everyone, and we all had our money in just a few days. I would recommend them to anyone."
–RHODES FAMILY | NASHVILLE, TN
"My home was flooded in the May floods of 2010. I couldn't imagine anyone even being interested in a flood-damaged house, but I had a little postcard from TN Homebuyers™ and I thought I would give it a chance. Although the home needed a lot of work, they were able to make me a fair offer and then went out of their way to make everything as easy for me as they possibly could. They closed very quickly and they were so helpful in my time of distress. I was able to close that chapter of my life and start fresh. I am so glad that I called."
-J. BUTLER | OLD HICKORY, TN
"It was quick and easy. One of the most reputable home sellers in the state and they live up to there name. I have this duplex and I didn't have the time to deal with the tenants that were there. It was out of repair and I don't want to deal with it anymore. I was dealing with codes being called on the tenant and was just tired of it. I loved working with the team and communicated with me with updates as needed. A great experience overall."
–C. HUGHES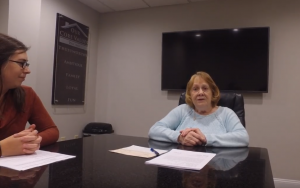 "When my husband retired from the Navy we decided to downsize and move into something smaller outside of Nashville. One of the issues we ran into is we had a family member staying in another home on the property that originally asked to stay for 3 months but then updated staying for 2 years. They helped me evict her, paid for the attorney fees, closed and even let us stay in the home after they bought it while we were moving into our next home. I don't know it would have happened without there help. Emmy helped me stay sane and answered all my questions whenever I asked and Kelsie even helped me with buying my new house. We really felt like we had a team of people working on our behalf to help us. I recommend this company to everyone."
–S. TAYLOR
"I had some tenants that were becoming more and more difficult as time went along. I figured it would be hard to sell the home with difficult tenants in it, but TN Homebuyers™ assured me that it's something they deal with all the time. They were able to pay me a fair price for the house and they took over the management of my tenants. It was a huge relief to not have to worry about that anymore."
–W. LYLES NASHVILLE, TN
"I have a few rental properties that my husband and I purchased years ago. I decided I'd like to have a lump sum to enjoy my retirement. I called Nathan from TN Homebuyers™ an. He made me an offer that day and before I knew it I had my money. TN Homebuyers™ was willing to take it off of my hands with my renters still in the house and everything."
-J. MILLER | NASHVILLE, TN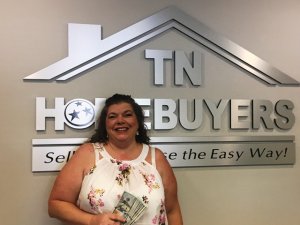 "I needed to sell my home while simultaneously finding another home and get moved all at the same time. TN Homebuyers™ helped me through the entire process. Once we signed a contract I was able to go out and find my next home knowing my house was sold. Once I got an accepted contract then Emmy took over and coordinated both closings and did all of the legwork, including communicating with my real estate agent. So I was able to sell my home, close on my next home, and only go to one closing! After closing TN Homebuyers™ gave me the needed occupancy time to get moved and settled. They went above and beyond to make this the easiest transaction and I cannot thank them enough!"
-Michele Ashburn
"TN Homebuyers™ made selling my estate property very easy. Thank you!"
-E. BOYD | GOODLETTSVILLE, TN.
"I met with Jeremy. He explained exactly how they would be able to close quickly and how they could make everything easy for us. We were able to close on the home quickly and they were flexible with me and gave me time to get everything packed and moved. I cannot thank TN Homebuyers™ enough."
–B. SHACKLETT | NASHVILLE, TN
"I was having trouble with my mortgage company and I wasn't sure what to do. I called TN Homebuyers™. They gave me a fair price for my house and took care of all of the issues. It made it very easy for me. I just couldn't imagine they could make it that easy. I don't know what I would have done without them. Thank you very much."
–J. JONES | NASHVILLE, TN
"We were a little skeptical of calling an investment company to look at mom's house, but after checking up on TN Homebuyers™ we found that they had a great reputation so we went ahead and gave them a call. We found him to be very friendly and easy to talk to. He was able to make us an offer right away and we were able to close on the home quickly. They even helped us get a water bill lowered because of some leaky pipes that had been dripping. They didn't have to do that, but it really helped and we are very thankful."
-S. GRIFFITH MADISON, TN