---
We Buy Houses Spring Hill
---
The Easiest Way to Sell Your Spring Hill, TN House in ANY Condition.
The Easiest Way to Sell Your Antioch House in ANY Condition.
GET YOUR NO OBLIGATION CASH OFFER IN LESS THAN 24 HOURS.
"*" indicates required fields
Trusted

Cash Home Buyers in Spring Hill since 2003
We Buy Houses in Spring Hill, TN Fast!
---
We buy houses in Spring Hill in "as-is" condition. If it's time for you to sell your house fast in Spring Hill, Tennessee, then look no further. We are trusted cash home buyers in Tennessee and we buy houses for cash - no hidden fees or strings attached. You can sell your Spring Hill house fast to us exactly as it is, and we will still pay you a fair cash offer.
INTERESTED IN LEARNING MORE?
FOLLOW THE 3 STEPS BELOW TO BEGIN THE PROCESS
The TN HomeBuyers™ 3-Step Process
---
Step 1
Visit Our How It Works Page
Understand how the process works and learn how we come up with our offer.
Step 2
Check Out Our Reviews
We know you likely want to know more about who you might be working with. See what some our happy home sellers have had to say about us!
Step 3
Request Your Fair Cash Offer
We will reach out within 24 hours to learn more about your house or rental property. Fill out your information and let us take it from there!
A Little About TN Homebuyers™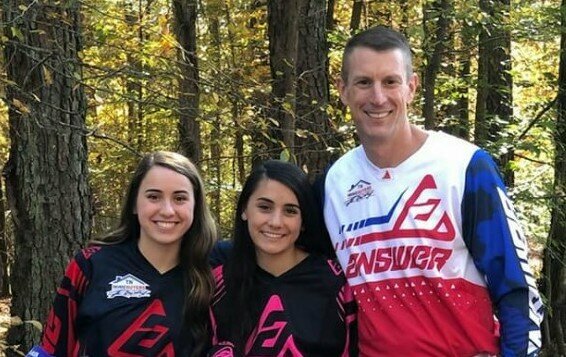 At TN Homebuyers™, we believe in family, faith, and community. – Dan Lain
TN Homebuyers™' roots date back to 1973 when co-founder and Nashville Metropolitan Police Officer Tommy Owen bought his first rental home in East Nashville. Nearly thirty years later, in 2002, after retiring from the police department, Tommy partnered with his son-in-law, Dan Lain, a Middle TN native and graduate of Middle Tennessee State University. The two partners formalized the house buying business and named it TN Homebuyers™. Their original mission still stands, to be the easiest solution for owners to sell their property quickly.
---
Learn More About TN Homebuyers™
WE BUY Spring Hill HOUSES - ANY CONDITION, REASON OR CHALLENGE
---
WE WANT TO BUY YOUR Spring Hill HOME
---
Do you want to know the best part about working with us? There are no hidden fees, closing costs, or appraisals involved. This is why hundreds of happy clients have chosen to work with us.
We make the home selling process pain-free!
---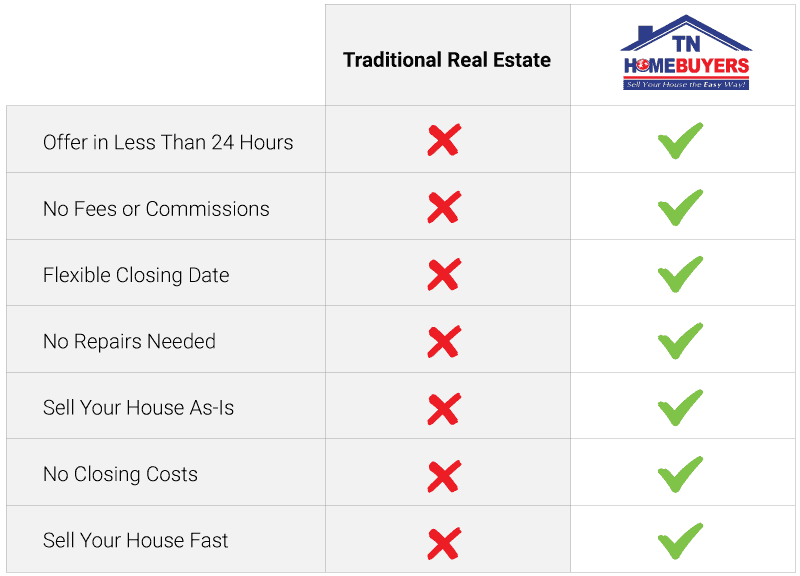 We Pay All Cash
Because we pay cash, we can be flexible and close on your time frame. We don't need to wait for an appraisal or lender approvals.
Easy & Clear Terms
We make this a simple, straight forward and easy to understand process for you.
We Do the Paperwork
We use a licensed and insured title company and we will make sure the details are taken care of, so you don't have to.
Zero Fees
You won't have to pay any title or closing costs.
Sell "As-Is"
You won't have to fix or clean anything! We will buy your home the way it is.
Close in Days
We can close in as little as 3 days.
Enter Your Spring Hill Address to
"*" indicates required fields
Of Selling to TN HomeBuyers™
Traditional Sales Process
6% of purchase price plus other fees
Price haggling and unpredictable offer
Clean up and repair hassle
Long sales timeline, often 2-3+ months
ZERO FEES to sell your home
Sell AS-IS. No cleanup or repairs, or showings
Close in as little as 10 days, move when you're ready
Lower prices, zero transparency
High-pressure sales tactics, often not trustworthy
Small-scale local operators not a trusted brand
Testimonials from those we've helped
"I never knew selling my house in could be this easy. I had some serious anxiety built up about the process for no reason. Quick, easy, and painless. And I wanted so say thank you for the 2 month leaseback so I can transition into my new home without having to move twice and put everything I own in storage."
"I wanted to thank you for purchasing my home. I'm really pleased with your service and I have sent you another potential client that lives just down the street."
"I would absolutely recommend you guys, you have been so helpful and so wonderful to me that I could not have asked for more. I'm grateful that it was you guys that I called. I think God knew I really needed a break."
Facebook

4.8 Star Rating
"My husband and I sold our home with Tennessee Homebuyers. It was a great experience. The staff was very friendly and the process was seamless as advertised. They definitely accommodate the seller. I recommended them to my sister 2 years later and I received a referral check for $1,000.00 when she closed on the sale of her home!"
Nancy J. ⭐⭐⭐⭐⭐